Preserve Your Memories
From fresh flowers to dried flowers to feathers, learn how to perserve your special materials and send them into PetalVision Glass so they can be turned into a one-of-a-kind piece of art.
How to Preserve and Send Fresh Flowers
Step 1

Gather your materials - an envelope, cardboard that fits into envelope, paper, paper towels, your flowers.

Step 2

Take paper towel and fold in half. Feel free to use paper instead, i.e. printer paper or heavier stock will do.

Step 4

Pluck petals from stem and place one layer of petals onto half of the paper towel. Leave a little bit of room all around petals. No overlapping of petals.

Step 5

Fold paper towel back over in half.

Step 6

Repeat steps 2-5 for more flowers and layer paper towels.

Step 7

Put paper towels between cardboard.

Step 8

Put cardboard in envelope.

Step 9

Address envelope and send to PetalVision!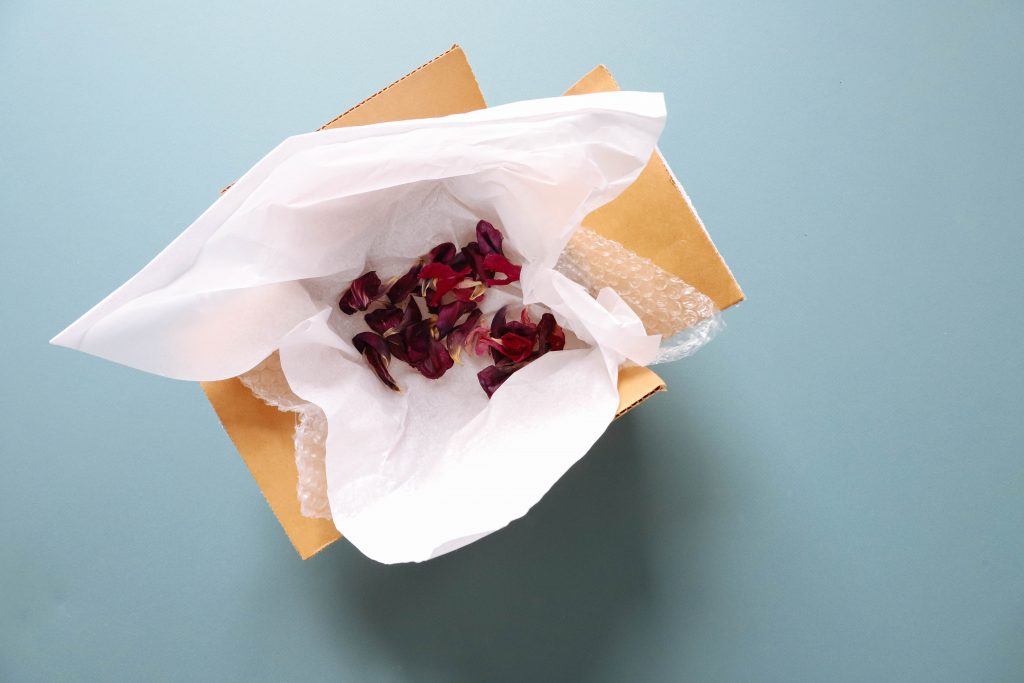 How to Send Dried Flowers
1. Prepare a box with bubble wrap on the bottom and sidesPlace dried stems, flowers, and/or flower petals into tissue paper. Make sure the organics are completely dry!
2. Place the tissue inside the box and cover the top of the petals with more tissue paper.
3.Address the box and send to PetalVision!
Send it over!
Please main your materials to the following address!
PetalVision Glass
801 N Negley Ave
Pittsburgh, PA 15206